Outside Lands
Sunday, July 31: The Up Your Alley Street Fair will be held in the South of Market area between 11 a.m. and 6 p.m. For event details visit www.folsomstreet.org/fs-events.
The following street closures will be required from 4 a.m. to 10 p.m., Sunday:
Folsom Street from 9th to 11th streets
10th Street from Howard to Harrison streets
Dore Street from Howard to Sheridan streets
Intersection: 10th and Dore streets at Folsom Street
There will be a temporary taxi stand with three spaces at the corner of 9thand Folsom streets.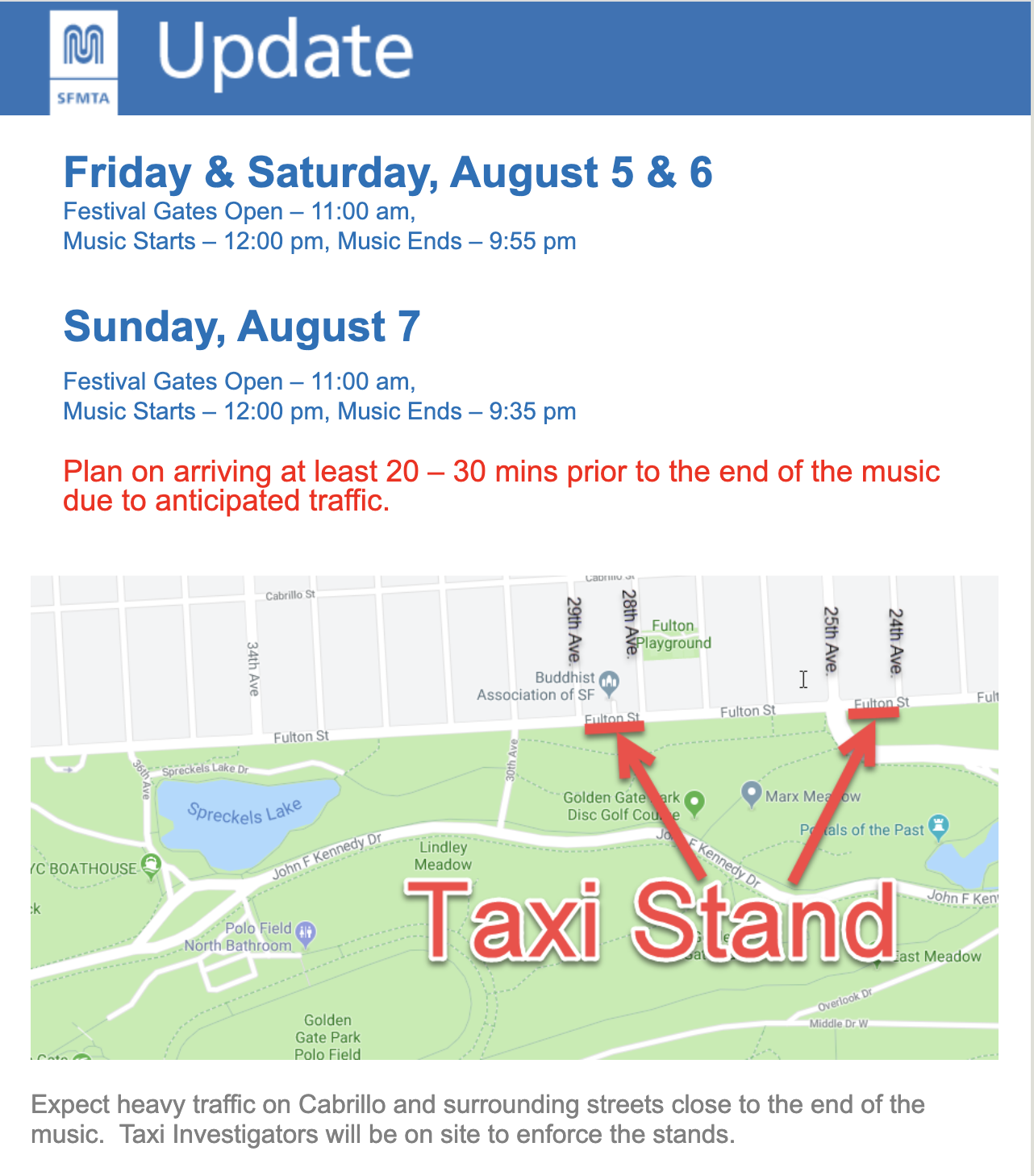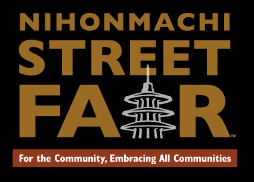 Nihonmachi Street Fair
Saturday, Aug. 6 and Sunday, Aug. 7: The annual Nihonmachi Street Fair will take place in and around Japantown from 11 a.m. to 6 p.m. each day.
For more event information, please visit www.nhonmachistreetfair.org.
The following street closure will be required from 5 a.m., Saturday to 9 p.m., Sunday:
Post Street between Laguna and Webster streets